The colours and fonts that you use for printouts can change the entire look and feel of documents and signs, which is why it is important to spend time designing the layout. If you are planning to print documents, use the following tips to decide whether you should go with black-and-white or colour printing services:
Think About the Formality
If you are printing a series of documents for a professional setting, black and white might give you a more professional appeal. If you are trying to print something to grab attention, though, you might want to opt for colour. Black and white printing jobs tend to look more formal and professional, which makes them a great option for business bulletins, business proposals, or newsletters.
Think About Wow Factor
Colour printing is usually the better option if you are trying to create documents that have pizzazz and personality. If you are printing presentation materials, signs, posters, store displays, or a school project, you should use at least a little bit of colour to make them stand out. Adding a little bit of colour to your business cards, for example, can make them different enough to get you noticed.
Think About the Amount You Are Printing
If you are printing a lot of documents, it might be more cost-effective to print in black and white. If you are only printing a few items, however, colour printing can help you get the most out of these services. Consider your budget when you are trying to decide between black and white or colour printing.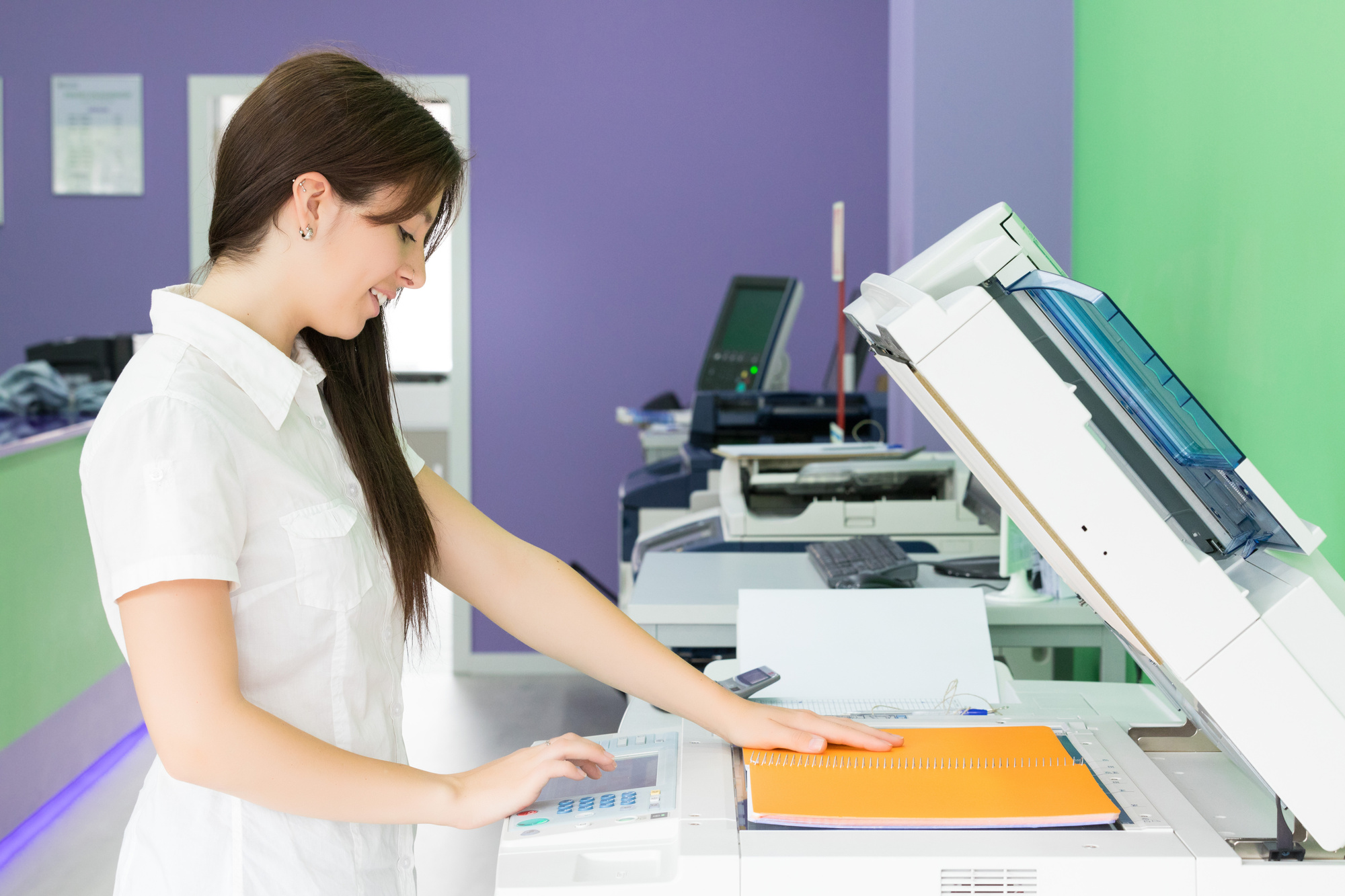 What is the difference between a colour and a black and white printer?
For some businesses, it may be obvious that a colour printer is what you need. For example, if you require colour prints such as photographs, marketing materials, projects, presentations or business literature. But even if this is not a core part of your business, keep in mind that colour prints have the power to make your documents more vibrant, and engaging and give a better overall impression.
If you are printing high volumes of text documents, research papers, memos and letters and need those prints quickly and efficiently then a monochrome printer would fit your needs.
Monochrome printers only require one black toner cartridge, which means fewer consumables to purchase. Colour printers require one black and three colour cartridges, but there is no difference in the overall cost-per-print for colour or black and white prints.
Does black and white print faster?
Monochromes — specifically monochrome laser printers — have faster printing speeds than colour laser printers. You can buy a colour printer with a higher ppm (pages per minute) rate, but it's much more expensive than its monochrome counterpart.
What about the cost?
When it comes to cost per page, monochrome laser printers also have the edge. Colour toner is typically more expensive, plus the printer uses more toner to create a document with coloured graphics than a monochrome printer does for printing the same graphics in black and white. Monochromes use a single black cartridge, while colour printers use four (black, cyan, magenta, and yellow).
Let's compare. The Brother colour printer uses TN227 high-yield toner cartridges (you'll need black, cyan, magenta, and yellow) to print a full-colour page. It's a combined cost of $381.96 and a yield of approximately 2,300 pages.
Meanwhile, the Canon 057 black toner cartridge for your monochrome laser printer costs only $123.00 and yields approximately 3,100 pages.
Best monochrome printer?
The best black and white printer we've tested is the Brother MFC-L2750DW, a feature-rich all-in-one laser printer. It has plenty of connectivity options, including Wi-Fi, USB, and Ethernet, and it supports Apple AirPrint and Mopria Print Service. The scanner is equipped with an automatic feeder to process multi-page documents and scan double-sided sheets in a single pass, saving you precious time.
Printing-wise, it produces outstanding quality documents and is quick, pushing out 36 pages per minute. The toner cartridge yields around 2000 prints, so you won't need to replace it often unless you print a lot, and you can increase the yield further with an XL cartridge. A drum is a separate unit you'll have to spend extra to replace, but you likely won't need to do it frequently, as it usually lasts about 12,000 prints.
If you plan to get copiers for your office in Houston, you can opt to buy copiers or lease copiers in Houston. We can give you the option to get the copier that you want. You can contact our local copier leasing services department in your location.
If your Location is around Houston, you may call us at (713) 322-0123, and our personnel for copier leasing in Houston will assist you. If you are also looking for copier repair services in Houston, you may contact our copier repair personnel at the same number.